December, 2018
Dear friends of Camp Celo,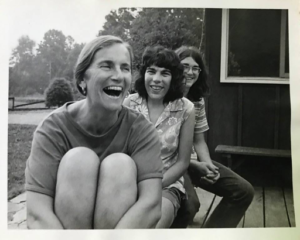 Dot Barrus, who embodied so much of the spirit of Camp, died peacefully at home in late May surrounded by family and friends. Her deep commitment to peace and nonviolence; her focus on the positive; her reverence for all living things; and her belief in power of love and the power of song influenced many young lives. Her spirit lives on in the lives of hundreds of campers and staff who knew her, and in the spirit of Camp itself.
In 2018, Friends of Camp Celo awarded $25,000 in scholarship funds to 28 campers. Seven full and 21 partial scholarships made it financially possible for a diverse group of children to experience a session at Camp.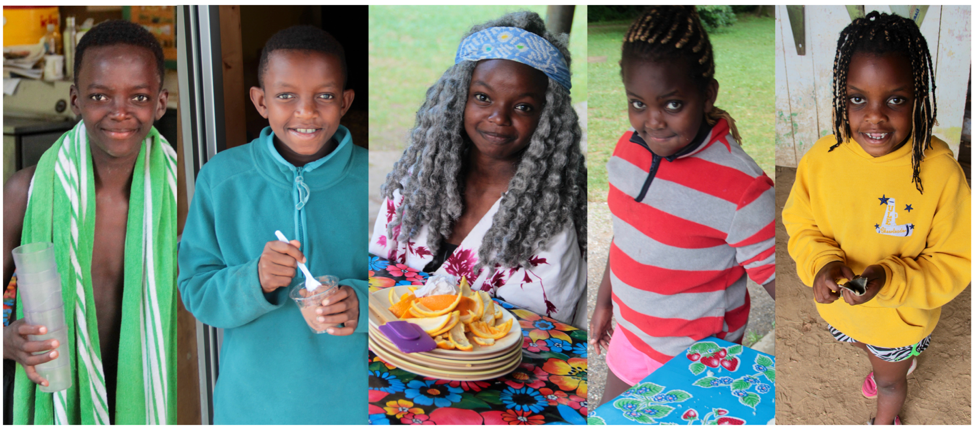 The summer's most unique additions were five children from a single family who spent most of their early years in a refugee camp in Uganda. Their father was killed years ago during the Civil War in the Congo. Their mother is an industrious single parent who earned less than $20,000 working full time last year. This spring she was diagnosed with cancer. While the children were at Camp, she received her second and third chemotherapy treatments. Without the assistance of FOCC, these children would never have been able to attend Camp Celo.
One of these children said,
"Camp Celo is a place to have fun where I can be myself. At Camp Celo people don't judge, and everybody's equal. We all have the same things at camp."
A friend of the family wrote,
"Camp Celo's commitment to have a diversity of children in all shades of colors, ethnicity, cultures, and personal history has reaped benefits for generations of young people who have been given the opportunity to play with kids who are different than they are.

". . . Camp Celo's love of the two older boys — who have had adjustment issues at school — demonstrated to me that an 'institution' could see them in the same light that I do. That Light is filled with love and acceptance — seeing the strength in children rather than their shortcomings (which is how our school systems are often focused).

"Living most of their childhood in a refugee camp . . . and then spending a summer at Camp Celo transforms the word 'camp' into a very different, life-giving experience. There are many refugee children who would benefit from this transformative experience of life at Camp Celo."
We ask that you help us meet our scholarship goal for the coming camp season and continue the vital work that FOCC is doing. Currently we have raised $11,911 toward our goal of $25,000.
Thank you for helping us honor the memory of Dot Barrus by making a contribution today to The Friends of Camp Celo. Contributions are tax-deductible.
You may donate online or mail a contribution to:
Friends of Camp Celo
P.O. Box 2392
Asheville, NC 28802
Thank you for helping us to share the gift of Camp in 2019 with a new generation of children.